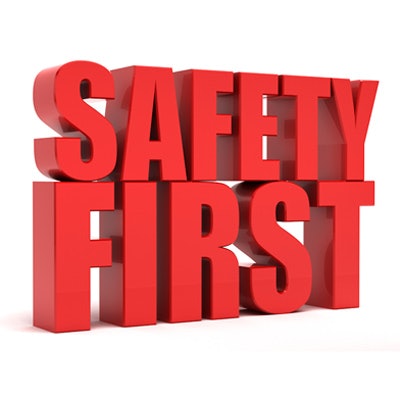 The U.S. Food and Drug Administration (FDA) on November 5 issued a warning regarding lab tests that have not yet been addressed for biotin interference. The communiqué instructs lab personnel to communicate more with patients and health providers to help avoid false reporting.
In its new safety communication, the agency issued advice for consumers, providers, lab professionals, and vendors regarding managing the risk of biotin interference, updating a safety communication last issued in 2017. The accuracy of assays with biotin technology may be affected by the consumption of biotin, also called vitamin B7 and vitamin H, which is included in high doses in many nutritional supplements, particularly those marketed for strengthening hair and nails.
"FDA is aware of many supplements containing 20 mg of biotin, and some containing up to 100 mg per pill, with recommendations to take multiple pills per day," the agency noted.
In its latest communication, the FDA said the risk of biotin interference in certain lab tests still has not been addressed. Particularly troublesome is the risk for inaccurate results with high-sensitivity troponin assays, which are used to assess whether patients have had heart attacks. The agency continues to receive reports about falsely low troponin results, despite prior safety communications and industry guidance issued in June.
Lighting a fire under lab test developers
As part of its latest update, the agency noted a mixed response from lab test developers in tackling the risk for biotin interference. The agency published a list of IVD troponin tests for which biotin interference has not been addressed. Among others on the list, the FDA cited Roche's Elecsys Troponin T Stat test and Ortho Clinical Diagnostics' Vitros cardiac immunodiagnostic products.
Vendors have responded to the risk by introducing tests that have a higher biotin threshold, and they have emphasized the importance of patient-physician consultations. Roche commented that it supports the FDA's efforts and is in the process of increasing the biotin threshold levels across its immunoassay platforms, including troponin tests. The company said it submitted 510(k) filings to the FDA to increase the biotin interference threshold for troponin on all Elecsys tests earlier this year. Roche also provides downloadable information sheets on biotin interference, but it has noted that there are many other sources of interference with lab test results, such as autoimmune therapies and growth hormones.
Physicians and even patients may be unaware of how much biotin patients are getting through supplements, according to the FDA. The amount of time needed between stopping consumption and getting tested to avoid any interference is unknown, the agency said.
Bruce Carlson, publisher of market research and LabPulse.com sister company Kalorama Information, commented that the update may give an advantage to tests that are biotin-free; however, the problem shouldn't be exaggerated to the point where it's the main basis for selection.
As part of the FDA's safety update, the agency offered advice for lab personnel, noting that it's difficult to assess whether samples contain biotin. Also, in cases where patients are taking high doses, specimens may contain more than 100 ng/mL. Furthermore, the agency stressed the importance of educating and communicating with patients and health providers.
"If you are collecting samples in the lab, ask whether the patient is taking biotin or a [biotin-containing] supplement," the agency advised.