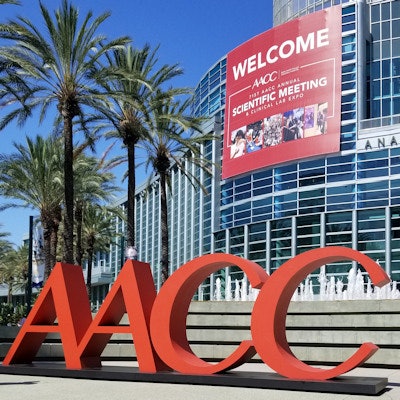 Laboratorians should be aware of transgender patients and how hormone therapy can change lab values, due to the lack of test reference values for this subset of the population, according to a pathologist who presented long-term data on August 5 at the American Association for Clinical Chemistry (AACC) conference in Anaheim, CA.
The retrospective study examined lab test results from charts of 147 healthy transgender people over five years, including a comprehensive metabolic panel, complete blood count, and lipids.
Hormone therapy can affect lab values -- for example, low-density lipoprotein cholesterol, red blood cell count, and kidney function -- and it's an issue for those who transitioned to female and are on estrogen therapy, as well as for male patients taking testosterone.
In the study, changes in lab values were reported after six months on hormone therapy and most stabilized long term, up to five years, noted Dr. Jeffrey SoRelle, a pathologist at the University of Texas Southwestern Medical Center in Dallas, and colleagues. However, in transgender women, platelet counts increased gradually over three years, and alkaline phosphatase, a marker of bone turnover, decreased in the first two years and returned to baseline by the fourth year.
In a previously reported retrospective study, the researchers found changes in laboratory values before and after hormone therapy (SoRelle et al, Clinical Chemistry, January 2019, Vol. 65:1, pp. 170-179). This can lead to problems such as a misdiagnosis of anemia based on red blood cell counts. Creatinine increased with testosterone therapy but not estrogen, the researchers reported. Using reference values for kidney function based on gender at birth rather than current gender identity could keep a patient from getting a kidney transplant, SoRelle commented in an interview.
An understudied area
SoRelle said his team undertook the studies to add to the evidence on lab results for transgender people, as little is known about this topic.
"I don't think it's a very well-understood issue overall," he said.
The results help make the case for creating transgender-specific reference values, though more research is needed. Each medical center might only have a few transgender patients, and a prospective multicenter trial of 120 healthy transgender people would be required to establish a reference interval, SoRelle said.
"We are looking for opportunities and other partners to work with us," he told LabPulse.com. "It's still in exploratory stages right now."
What can be done in the meantime? It can be challenging, as labs might not even know if they are testing a transgender patient. SoRelle said that a good, practical starting point is to follow the guidance of the Affordable Care Act, which calls for health providers to ask for and record patients' sex assigned at birth and current gender identity on paper and electronic intake forms.
When this information is available through electronic health records, labs may provide information about how results should be interpreted by a referring clinician, SoRelle advised.