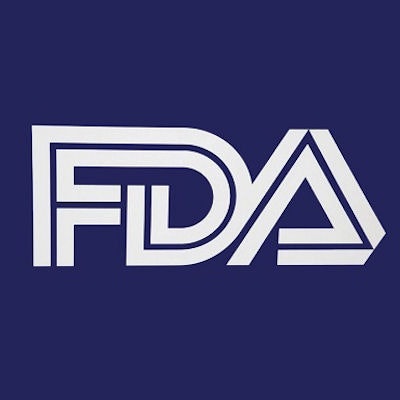 The U.S. Food and Drug Administration's (FDA) just-released data from its now defunct Alternative Summary Reporting (ASR) program shed light on millions of reports of malfunctions with glucose meters over a 20-year period, most related to products from the manufacturer LifeScan.
An analysis of the data by Kaiser Health News showed there were 2.4 million unique reports for problems with glucose meters between 1999 and 2019. The database was publicly released on June 21 as part of a new transparency initiative for medical device events by the FDA. Other device categories in the database include dental implants, breast implants, and surgical staplers.
As with the agency's other reporting programs, the events are unverified. A review of 2018 cases showed that most were related to incorrect blood glucose test results -- either high or low -- with LifeScan's OneTouch products, such as the Ultra 2, SelectSimple, and UltraMini, LabPulse.com found.
In a statement, the agency's Center for Devices and Radiological Health signaled the formal end of the ASR program, which was an alternative, private option for reporting events apart from the publicly available Manufacturer and User Facility Device Experience (MAUDE) database. The ASR system was an option for specific devices that qualified for an exemption to MAUDE reporting because events were well-known, often having been included in labeling.
"The ASR [program] allowed the FDA to more efficiently review reports of well-known, well-understood adverse events, so we could focus on identifying and taking action on new safety signals and less understood risks," the agency explained.
Starting in 2017, the FDA also required manufacturers to submit a companion medical device report, so some data collected through the ASR program were, in fact, visible and publicly available in the MAUDE database.
Events were reported -- not investigated or verified -- so "some information about certain events may be missing, inaccurate, or unverified," the agency noted.
"In addition, the number of events may fluctuate over time for a variety of reasons that do not reflect a change in the actual rate of the events, such as changes in technology that impact rate of use in clinical practice, changes in a firm's reporting processes, and following a public communication or media reports about a technology," the FDA advised.
Reports occur amid vast use
Adverse events are accepted as reported, as opposed to being investigated and verified, so numbers do tend to be large, commented Bruce Carlson, publisher of market research company Kalorama Information, a sister company of LabPulse.com.
"The glucose meter is one of the most efficient and successful IVD products, and the one that touches the most U.S. patients," Carlson said. "This would also drive up any event reporting."
Approximately 10% of the population in the U.S. has diabetes, and in a single year, there could be as many as 20 billion patient interactions with a glucose meter in the U.S. -- events need to be seen in that context, he said.
A 2017 study funded by the U.S. National Institute of Diabetes and Digestive and Kidney Diseases tested 17 commonly used, commercially available glucose meters from nine manufacturers and found "widely varying accuracy" across a range of reference values (Ekhlaspour et al, Journal of Diabetes Science and Technology, May 2017, Vol. 11:3, pp. 558-566). The OneTouch Verio IQ meter was among those on the high end of accuracy, while the OneTouch Ultra 2 was on the lower end.
LifeScan, which was a Johnson & Johnson subsidiary but was sold in 2018 to Platinum Equity, had not responded to requests for comment as of press time. The company has been publishing reports about the long-term use of its products based on a postmarket surveillance program; in February, LifeScan reported long-term data supporting its OneTouch Select Plus blood glucose monitoring platform. OneTouch products met the minimum standards for accuracy and consistency from the International Organization for Standardization based on 21,000 blood glucose readings, the company reported (Setford et al, J Diabetes Sci Technol, February 7, 2019).