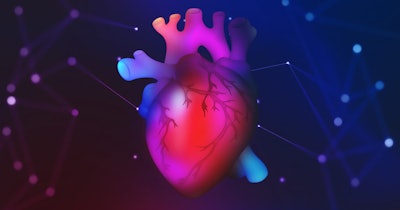 Researchers have correlated levels of a stress hormone in scalp hair to cardiovascular disease, suggesting it could serve as a biomarker for identifying high-risk patients.
Chronic stress, which is linked to a range of negative health outcomes, is associated with increased levels of glucocorticoids. The body releases the hormone in response to stress. Changes in the release of the hormones show up in scalp hair in the form of hair cortisol and its inactive form hair cortisone, allowing researchers to use them as biomarkers of recent cumulative exposure to glucocorticoids.
In 2021, a three-year study, details of which were published in the journal Psychoneuroendocrinology, linked hair cortisol to changes in the obesity measures body mass index and waist circumference. The same research team has now published data on a link between hair cortisone and heart disease.
The researchers shared the new findings at the European Congress on Obesity. The results come from a prospective study that compared cortisol and cortisone levels in 6,341 hair samples to cardiovascular diseases during the five to seven years of follow-up. Correcting for comorbidities and other factors, the collaborators estimated the odds ratio (OR) of the biomarkers for incident cardiovascular diseases cases.
Hair cortisone levels were associated with incident cardiovascular disease in both the crude and adjusted analyses, with the researchers reporting ORs of 2.91 and 2.15, respectively. The ORs in the study suggest people with higher cortisone levels are twice as likely to have a cardiovascular event such as a stroke or heart attack.
An OR above 1 means the factor is associated with higher odds of outcome. The bottom ends of the 95% confidence interval ranges for the two analyses, 1.47 and 0.99, suggest hair cortisone is linked to risk of cardiovascular disease.
The link was driven by the youngest half of the cohort. In younger participants, the OR was 3.70, but the researchers found no association between hair cortisone and cardiovascular disease in the older half of the dataset. No significant associations between hair cortisol and cardiovascular disease were found.
Elisabeth van Rossum, the principal investigator of the study from Erasmus University Medical Center, outlined the data and the potential implications for the care of people at risk of cardiovascular disease in a statement.
"Our hope is that hair analysis may ultimately prove useful as a test that can help clinicians determine which individuals might be at high risk of developing cardiovascular disease. Then, perhaps in the future targeting the effects of stress hormones in the body could become a new treatment target," van Rossum said.