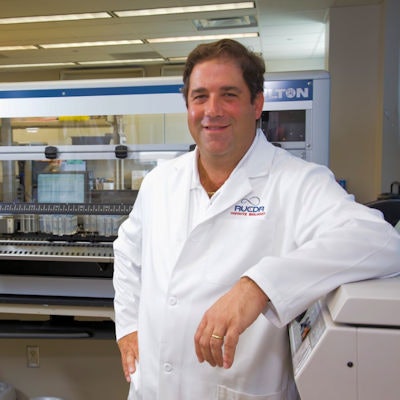 Rutgers University's RUCDR Infinite Biologics has secured an emergency use authorization (EUA) from the U.S. Food and Drug Administration (FDA) for a SARS-CoV-2 test that may be used for screening saliva specimens as well as throat and nasopharyngeal swabs.
"The impact of this approval is significant," Andrew Brooks, PhD, chief operating officer (COO) and director of technology development at RUCDR, said in a statement released by the university. "It means we no longer have to put [healthcare] professionals at risk for infection by performing nasopharyngeal or oropharyngeal collections."
The TaqPath SARS-CoV-2 assay received the clearance on April 10 as a laboratory-developed test. With this type of EUA, tests are authorized for use in a single laboratory that is CLIA-certified to perform high-complexity tests. RUCDR Infinite Biologics is a cell and DNA repository that is part of the university's Human Genetics Institute of New Jersey. It developed the test in partnership with Spectrum Solutions and Accurate Diagnostic Labs (ADL).
"Collection of saliva specimens is limited to patients with symptoms of COVID-19 and should be performed in a healthcare setting under the supervision of a trained healthcare provider using the Spectrum Solutions SDNA-1000 Saliva Collection Device," the agency noted in a summary of the EUA. "Negative results for SARS-CoV-2 RNA from saliva should be confirmed by testing of an alternative specimen type if clinically indicated."
The tests are available to the RWJBarnabas Health network, which is New Jersey's most comprehensive healthcare system, according to the university.