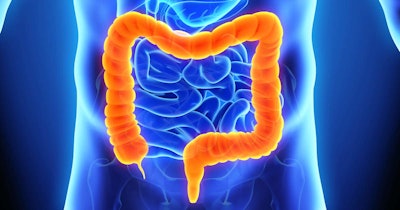 Kevin Conroy, chairman and CEO of Exact Sciences, on Monday recalled a meeting in 2009 that changed everything for him as a business executive.
Presenting at the 41st Annual J.P. Morgan Healthcare Conference, Conroy said the Exact Sciences board was looking for a chief executive to "effectively restart the company" and develop a noninvasive colon cancer screening test.
At the time, the firm had a skeleton research and development team and no proof-of-concept.
Prompted by board members, Conroy met with Dr. David Alquist, then a renowned gastroenterologist, researcher, and scientist at the Mayo Clinic who was focused on the early detection and prevention of colon cancer.
"I left that meeting knowing that I would join the Exact Sciences team, we would partner with Mayo Clinic, and we would go about developing what became Cologuard," Conroy said.
Developing the test proved arduous, and it took five years to obtain pre-market approval from the U.S. Food and Drug Administration (FDA).
"It took seven years to get into the main guidelines, and it took nine years from that one-day meeting to get full commercial insurance coverage," Conroy said.
In November 2020, Dr. Ahlquist, aged 69, died due to complications from amyotrophic lateral sclerosis.
"He left us with this incredible vision to focus on early detection and prevention to eradicate colon cancer and to expand that beyond colon cancer," Conroy said.
Two years later, last November, Exact Sciences passed a milestone of 10 million completed Cologuard tests.
As Conroy told it, the unmet need for the noninvasive molecular diagnostic test is clear. Colon cancer is the number two cancer killer in the U.S. with 150,000 new cases and 53,000 deaths last year.
"Unfortunately, about half of the people who are in the screening age, 45 to 85, are not up to date with screening," Conroy said, adding, "We know that earlier detection matters," and can significantly increase the chances of survival.
The company's aim is to encourage colon cancer screening for 60 million people who are out of compliance, Conroy said.
Having surpassed 10 million tests, Exact Sciences expects to book $1.42 billion for Cologuard in 2022. Since its launch in 2015, the test has been ordered by 302,000 healthcare providers .
The company expects to be profitable on an adjusted earnings before interest, taxes, depreciation, and amortization (EBITDA) basis for the first time in the fourth quarter this year, and profitable on an adjusted EBITDA basis for full-year 2023.
Exact Sciences on Sunday said that it expects to report revenues of $550.7 million to $552.7 million for the fourth quarter, a 16% increase compared to the prior-year period. For full-year 2022, the company expects revenue between $2,082 million and $2,084 million. Next year, it and financial analysts expect revenues of about $2.267 million, Conroy said on Monday.