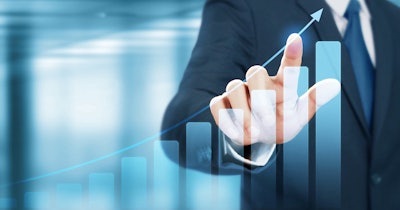 The $54 billion U.S. in vitro diagnostics market is large but doesn't grow as quickly as the rest of the world's markets, according to Kalorama Information, an IVD market research firm and sister publication of LabPulse.com.
The U.S. IVD market will grow at a rate of 2% per year for the next five years while the world market grows at 3% per year.
As a result, test makers will need to get creative for growth, and they can do so by focusing on a few growth-rich segments, such as point-of-care products and tissue diagnostics.
The US is the largest single-country market in the world per Kalorama's latest report, The United States Market for In Vitro Diagnostic (IVD) Tests, 4th Edition, released this month.
Within it, the point of care (POC) diagnostics market represents the largest IVD segment at nearly $20 billion. The market segment consists of the POC diabetes segment and POC nondiabetes segment, which includes infectious disease diagnostic tests such as those used to detect COVID-19.
This large market segment reflects the diversity of diagnostic technologies that migrated to near-patient settings, the importance of POC testing for preventative care, and the strong demand for COVID-19 POC tests over the past two years.
Immunoassays are a significant contributor to the market. The majority of the immunoassay testing volume for COVID-19 in the U.S. is run on core lab immunoassay analyzers or combined immunochemistry instruments. But immunoassays are also used for HbA1c, oncology, and cardiac markers tests, and all of these segments are key contributors to the market.
Microbiology, molecular diagnostics, and histology are among the more dynamic IVD segments in the U.S. market. Molecular diagnostics and histology lead revenue growth among all segments. They play a role in rapid and sensitive pathogen detection, accurate viral load monitoring, and risk assessment as well as tumor monitoring in oncology.
Indeed, cancer represents one of the most burdensome diseases on the U.S. healthcare system, and demographic aging will continue to increase nationwide cancer incidence. Innovation will drive higher-priced tests which will, in turn, drive market opportunity.
Meanwhile, rising analytical speed in sequencing allows for the rapid development of new probe and primer reagents for use in molecular test kits. Future clinical molecular assays for infectious diseases may directly incorporate sequencing, due to the technology's ability to openly read pathogenic genomes for new resistance genes and other traits significant in therapy decisions.
In a wider context, the U.S. remains the core geographical IVD market in the world, representing less than one-half but far more than one-third of the market. Kalorama projects that the U.S. IVD market will be worth more than $59 billion in 2027.
IVD firms may seek international markets, but no serious company writes off the U.S. market and its thousands of labs. At the same time, China-, Korea-, and India-based firms continue to compete for US lab customers.