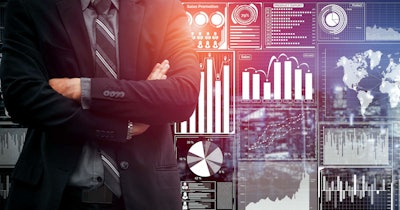 The demand for in vitro diagnostics products that clinical laboratories use is growing so fast that manufacturers need help with the pace of production. They are increasingly turning to contract manufacturing firms to make test instruments, reagents, and other supplies.
That's the finding of LabPulse.com's sister company, Kalorama Information, in its report The Market for Contract Manufacturing in IVD.
The market research firm found that the contract manufacturing market for IVD products reached $15.6 billion in 2021 and is expected to grow to $16.1 Billion in 2022.
Who will perform these tasks? More than 500 competitors are active in global contract IVD manufacturing markets. Most participants are small- to medium-sized concerns that provide related products or services to other customers.
Affinity Life Sciences, Biokit, Calbiotech, Celestica, Fapon Biotech, InBios International, Invetech, Meridian Bioscience, MilliporeSigma, Nova Biomedical, Promega, Randox Laboratories, Savyon Diagnostics, Thermo Fisher Scientific, and others are among the notable firms in the business. Some, but not all of them, are also original manufacturers of their own branded test equipment.
Driving this trend is COVID-19, but the report affirms that market growth is not just about COVID-based PCR test demand -- in fact, more than one third of the market is for clinical chemistry tests unrelated to the pandemic.
Among the supplies most needed are immunoassay reagents, chemistry reagents, glucose enzymes, histology molecular probes, hematology reagents, blood bank test instrument components, and mass spectrometry systems and components.
Unlike other medical device segments, the IVD industry has been slow to transfer manufacturing responsibilities to outside contractors in developing countries. In spite of offering lower overall costs, contractors in these locations have often been unable to produce quality products on a consistent basis.
Growth is slightly higher (+1%) than for the IVD market itself, and is even reflective of some decline in contracting for COVID-19 in vitro diagnostic tests.
Overall, contract manufacturing in IVD had been a developed-world phenomena, with companies using other large IVD companies to produce excess products.
In some developing nations, including China and India, contract manufacturers failed to protect the intellectual property of their clients, leading to widespread piracy of instrument designs and reagent formulations.
Rather than risk the prospect of product recalls and the loss of intellectual property, IVD companies historically have relied on developed-world firms for contract manufacturing services.
This trend is changing gradually as suppliers in China, India, and various other developing countries are upgrading production capabilities and expertise, as well as establishing tighter security measures to protect patents and other intellectual property.
Evolving trends in IVD contract manufacturing will result in developed economies retaining more than three-fourths of the total global demand. However, led by China and India, developing economies will account for much faster growth in revenues. The developing world will provide opportunities for an increasing level of contract IVD manufacturing business based on anticipated improvements in patient testing capabilities and the pursuit of expanded product lines by local IVD companies.
Moreover, with the increase in home testing -- a new outlet for IVD not incorporated in the production strategies of a few years ago -- contract manufacturing is seen as a major source of private label tests, instruments, and accessories sold by medical supply and device distributors, home healthcare outlets, and drug stores. Private label applications have expanded considerably over the past few years largely due to the impact of the COVID-19 pandemic.
Kalorama's report can be found at: https://kaloramainformation.com/product/the-market-for-contract-manufacturing-in-in-vitro-diagnostics-ivd/