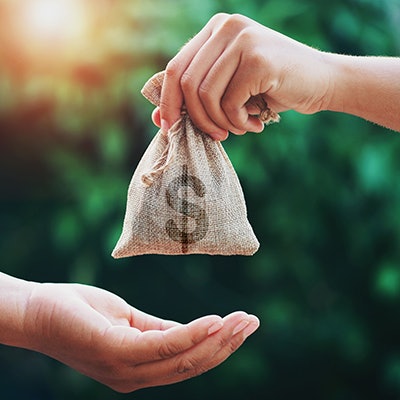 Cancer diagnostics firm BioAffinity Technologies began trading on the Nasdaq Thursday after pricing an initial public offering (IPO) of 1,282,600 units of securities at $6.125 per unit.
Gross proceeds from the offering are estimated to be about $7.9 million before deducting underwriting discounts and commissions and other estimated offering expenses.
The San Antonio-based company is a developer of early-stage diagnostic tests to detect cancer and diseases of the lung and is researching targeted therapies to treat cancer.
Its first product, CyPath Lung, uses sputum samples for the detection of early-stage lung cancer in high-risk individuals. The test is used prior to a tissue biopsy or other confirmatory tests that establish that the person has lung cancer.
BioAffinity said that in a clinical trial the test demonstrated 92% sensitivity and 87% specificity in detecting lung cancer in individuals at high risk who have lung nodules of less than two centimeters.
The firm added that it intends to use the net proceeds from the offering for the ongoing commercialization of CyPath Lung, as well as for test development, additional clinical trials, regulatory filings, and for working capital and general corporate purposes.
The company said in a document filed in August with the U.S. Securities and Exchange Commission that it booked revenue of approximately $1,300 during the six months ended June 30, from the sale of CyPath Lung as a laboratory-developed test, compared to no revenue in 2021.
In the second quarter of 2022, the firm noted, it booked royalty revenue on sales of CyPath Lung to physicians by its licensee Precision Pathology, a CAP-accredited, CLIA-certified clinical pathology laboratory in San Antonio.
The company posted a net loss for the six months ending June 30 of approximately $1.6 million, compared to a net income of approximately $800,000 for the six months ending June 30, 2021.
The firm added in the SEC document that it is working with an undisclosed contract research organization (CRO) to finalize the design of a pivotal clinical trial to validate CyPath Lung. The clinical trial would provide a basis for a presubmission for review for marketing clearance to the U.S. Food and Drug Administration.
BioAffinity, which will begin trading on the Nasdaq under the ticker symbols BIAF and BIAFW, also granted the underwriters a 45-day option to purchase up to 192,390 shares of common stock, and/or 192,390 tradable warrants, 192,390 nontradable warrants, or any combination of additional shares of common stock and warrants representing, in the aggregate, up to 15% of the number of the units sold in the offering.
WallachBeth Capital and Craft Capital Management are comanagers and co-book running managers for the IPO.