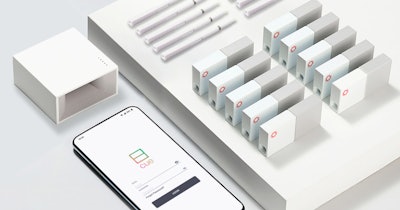 Cue Health on Tuesday said it has submitted a de novo request to the U.S. Food and Drug Administration (FDA) with the aim of obtaining clearance to market the Cue RSV Molecular Test for at-home and point-of-care use.
If it obtains FDA clearance, an at-home molecular RSV test reviewed by the FDA for safety and effectiveness would be available for the first time.
On Monday, the company separately announced an expansion of its Cue Integrated Care Platform to include a pharmacy offering with over-the-counter and prescription medications. These include sexual-health medications -- such as for erectile dysfunction and herpes -- as well as for birth control, hair loss, and more.
The pharmacy offering builds on the recent launch of at-home diagnostic test kits and treatments for infectious diseases including COVID-19, influenza, and urinary tract infections.
"Many of the conditions for which we now offer care choices and medication often go ignored or unaddressed due to a gap in awareness or a lack of discreet access, which can lead to adverse health effects," Dr. David Tsay, chief medical officer at Cue Health, said in a statement.
Individuals can now utilize Cue to purchase over-the-counter medications either a la carte or by subscription. Customers can also choose to consult with a clinician to get advice or learn more about their condition and, if medically indicated, receive prescription medication in a dosage that's right for them.