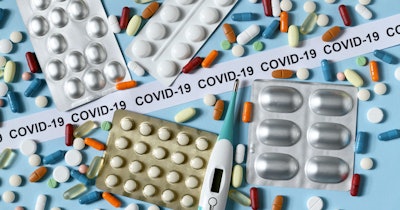 The Minnesota Department of Health (MDH) has selected Cue Health to provide a statewide COVID-19 telehealth-to-treatment program at no cost to Minnesota residents, the firm said on Thursday.
Specifically, Minnesotans who test positive on any COVID-19 self test can consult virtually and on-demand with a healthcare professional to obtain a prescription when deemed necessary for COVID-19 treatment, said Cue Health, a provider of diagnostic tests and the Cue Care telehealth service.
Through the program, COVID-19 treatment is made available for same-day pickup or delivery from a local pharmacy. Treatment services offered in partnership with MDH will be accessible by mobile phone, the Web, or telephone.
Cue's diagnostic platform and COVID-19 molecular test has been deployed over the past two years across the U.S. Its COVID-19 molecular diagnostic test is available to consumers without a prescription, delivering results in 20 minutes to connected mobile devices. The test detects all known COVID-19 variants of concern in people with or without symptoms, the firm said.
Cue products and services are used in homes and at point-of-care settings, as well as by organizations such as Mayo Clinic, Johns Hopkins Medicine, Google, the National Basketball Association, and Major League Baseball, among others.
The collaboration with the State of Minnesota began in 2020 when the firm began delivering its monitoring systems and COVID-19 molecular tests to the state.