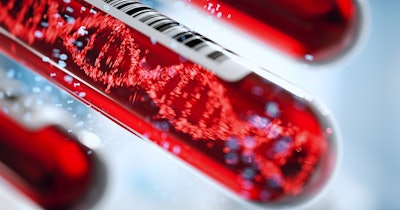 Juno Diagnostics on Thursday announced the launch of Juno Hazel, a noninvasive prenatal screening (NIPS) test that screens for chromosomal aberrations, including trisomies 21, 18, and 13, and provides reporting on additional clinical content.
The Juno Hazel test leverages a sample collection kit to enable the immediate generation of blood plasma for testing using a few drops of blood, the firm said, adding that the approach eliminates the need for phlebotomy and improves accessibility and affordability of genetic testing.
"We have demonstrated greater than [99%] sensitivity and specificity to detect multiple chromosomal abnormalities," Dr. Mathias Ehrich, chief medical officer of Juno, said in a statement.
Juno added that it will provide other NIPS services, including educational resources and personalized genetic counseling support, and intends to partner with physicians and genetic counselors while also expanding its NIPS portfolio with other products and services.