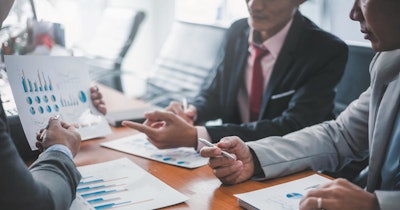 Dublin-based Trinity Biotech on Thursday announced that it has entered into an agreement to sell its Fitzgerald Industries life sciences supply business to Biosynth, a supplier of raw materials to the life sciences industry, for approximately $30 million in cash.
Staad, Switzerland-based Biosynth is owned by KKR, Ampersand Capital Partners, and others.
Trinity Biotech said it pursued the transaction as part of its plan to focus on diabetes care and decentralized monitoring and diagnostic solutions.
Life sciences supply is no longer core to Trinity Biotech's refined long-term strategy, it said.
This transaction is expected to significantly reduce Trinity Biotech's net debt by approximately 40% and is an integral step in strengthening its balance sheet in line with its refined strategic focus areas, the firm sad.
The Fitzgerald life sciences supply business generated revenue of approximately $12 million in the year ended 31 December 2022. The approximately $30 million cash proceeds from Biosynth includes funding to Fitzgerald Industries to allow it to repay intercompany loans owed to Trinity Biotech.
The sale is expected to close this month.