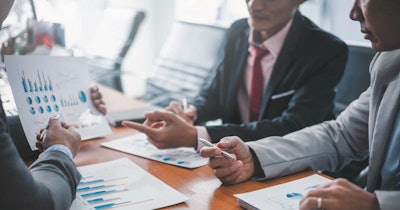 Barcelona-based Werfen on Wednesday said it has completed a $2 billion acquisition of Immucor, a privately held IVD company with a global presence in the transfusion and transplant markets.
With the integration of Immucor, based in Norcross, GA, Werfen is expanding its presence in the specialized diagnostics market.
Immucor's transfusion and transplant product lines complement Werfen's hemostasis, acute care, and autoimmunity business lines, and expand the parent firm's portfolio of specialized diagnostic products for hospitals and clinical laboratories.
Werfen revenues including Immucor are expected to exceed 2.2 billion euros (about $2.32 billion) per year, and it will have seven technology centers and employ more than 7,000 people worldwide.
"During our more than 50-year history, we have demonstrated our strong commitment to expand our IVD business through organic growth, complemented with highly strategic acquisitions," Carlos Pascual, CEO of Werfen, said in a statement.
The acquisition was financed by a combination of cash on-hand and bank debt facilities, syndicated by 19 national and international entities, led by BBVA, BNP Paribas, CaixaBank, and HSBC. As part of its credit management, Werfen plans to refinance part of the debt in the capital markets, as well as quickly reduce the level of indebtedness.