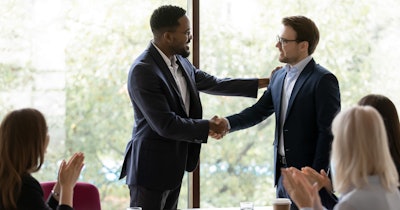 Calibre Scientific and Aegis Sciences this week both announced closing on IVD industry acquisitions.
On Tuesday, Calibre Scientific said that it has acquired Glass Chemicals, a Spanish distributor of scientific consumables, equipment, and services for the life sciences and industrial sectors as well as diagnostics.
Specifically, Glass Chemicals markets and distributes products for laboratory, hospital, and pharmaceutical customers. Its capabilities also include after-sales service, packaging, sterilization management, and medical and nonmedical product customization performed in a cleanroom.
Calibre Scientific said that the acquisition expands its presence in Spain and includes offices and warehouses in the key regions of Madrid and Barcelona.
In a separate announcement, on Monday, Aegis Sciences said that it has acquired the HealthTrackRx Toxicology business line.
The acquisition enables Aegis Sciences, the owner of a testing laboratory based in Nashville, TN, to expand clinical toxicology testing, the firm's CEO Frank Basile said in a statement.
Aegis provides clinically actionable information related to medication compliance, substance abuse, and drug-drug interactions through testing of urine, oral fluid, or blood specimens.
Headquartered in Denton, TX, HealthTrackRx was founded with a focus on clinical toxicology testing and also provides RT-PCR-based infectious disease testing.