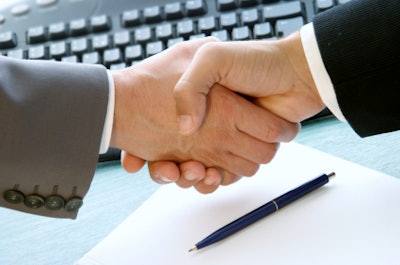 In separate announcements on Tuesday, Thermo Fisher Scientitic and Heska said they have closed acquisitions announced in recent months.
Thermo Fisher said that it has completed the acquisition of The Binding Site Group, a specialty diagnostics firm, from a shareholder group led by European private equity firm Nordic Capital. The all-cash transaction, announced in October 2022, is valued at 2.3 billion pounds, or $2.8 billion at current exchange rates.
"The Binding Site expands our existing specialty diagnostics portfolio with the addition of pioneering innovation in diagnostics and monitoring for multiple myeloma," Marc Casper, chairman, president, and CEO of Thermo Fisher, said in a statement.
Overall, The Binding Site provides specialty assays and instruments to improve the diagnosis and management of blood cancers and immune system disorders. Its Freelite offering is widely recommended for multiple myeloma diagnosis and monitoring across all stages of the disease by major clinical guideline publications, Thermo Fisher noted.
The Binding Site has more than 1,200 employees globally and will become part of Thermo Fisher's Specialty Diagnostics segment. In 2023, the transaction is expected to be accretive to Thermo Fisher's adjusted earnings per share by $.07.
Meanwhile, Heska announced it has completed the acquisition of MBio Diagnostics, a developer of planar waveguide fluorescence immunoassay diagnostic tests used at the point of care. MBio Diagnostics is doing business as LightDeck Diagnostics; Heska had announced plans to acquire the Boulder, CO-based company for $38.7 million in September 2022.
Heska said on Monday that the acquisition advances its strategic plans to accelerate research, development, and manufacturing capabilities at scale.
LightDeck's planar waveguide technology optimizes laser activated fluorescence and microfluidics for cartridge-based testing, enabling quantitative results. The firm's facilities include fully equipped laboratories for assay development and controlled manufacturing. A fully automated facility in Longmont, CO, which is anticipated to go online in 2023, will continue to scale up manufacturing for in-clinic testing, Heska said.