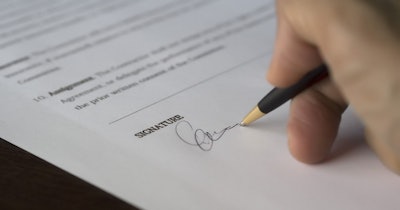 Thermo Fisher Scientific said on Monday that it has signed an agreement to acquire The Binding Site Group, a specialty diagnostics firm, from a shareholder group led by European private equity firm Nordic Capital.
The deal is an all-cash transaction valued at 2.25 billion euros or $2.6 billion at current exchange rates.
The Binding Site Group provides specialty diagnostic assays and instruments to improve the diagnosis and management of blood cancers and immune system disorders, Thermo Fisher said.
Its Freelite product is recommended for multiple myeloma diagnosis and monitoring across all stages of the disease by major clinical guideline publications, Thermo Fisher added.
Headquartered in Birmingham, U.K., The Binding Site Group has more than 1,100 employees globally. Its business has been growing about 10% annually and it is on track to book more than $220 million in 2022 revenue, Thermo Fisher said.
The transaction is expected to be completed in the first half of 2023.
Upon completion, The Binding Site Group will become part of Thermo Fisher's Specialty Diagnostics segment and is expected to be accretive to adjusted earnings per share by $.07 for the first full year of ownership.