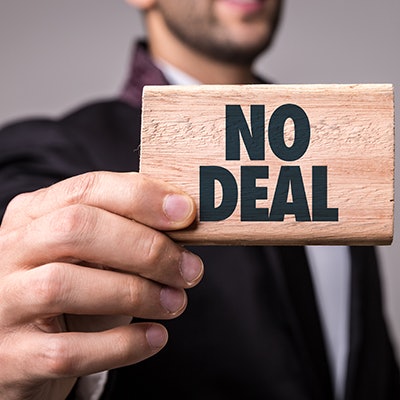 Thermo Fisher Scientific has terminated its acquisition of Qiagen after the company was unable to secure the number of shares needed to proceed with the deal. The collapse of the deal kills what would have been one of the largest acquisitions in the scientific and lab instrument space so far this year.
Thermo Fisher and Qiagen announced the $11.5 billion deal in March after an on-again, off-again courtship starting in November 2019. The companies portrayed the combination as complementary, with Thermo Fisher expanding its specialty diagnostics portfolio by adding Qiagen's capabilities in molecular diagnostics.
The COVID-19 pandemic seemed to have a positive impact on the deal, with Qiagen uniquely positioned to provide COVID-19 diagnostic testing globally. On July 16, Thermo Fisher sweetened its deal by around 10% bringing the total value up to $12.5 billion and increasing the price per share to around $49. The amendment of the deal also provided a reduction of the minimum acceptace threshold from 75% to 66.67%.
But it was not to be. On August 13, Thermo Fisher announced that its offer had lapsed as of August 10 after the tender offer acceptance of 47% did not meet the minimum threshold of 66.67%. Consequently, Thermo Fisher has terminated the acquisition agreement with Qiagen.
Qiagen will pay Thermo Fisher an expense reimbursement payment of $95 million in cash, according to the terms of the agreement.
A Qiagen representative explained that the company will continue to execute its own growth strategies. The company has grown significantly in the wake of the coronavirus pandemic and plans to move forward with its plans to acquire molecular diagnostics company NeuMoDx.