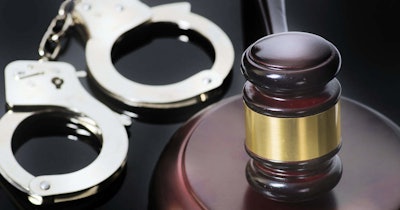 The former co-owner of Northwest Physicians Laboratory (NWPL), a defunct medical testing company located in Bellevue, WA, failed to report to prison last week, and a warrant was issued for his arrest, the U.S. Department of Justice (DOJ) said on Saturday.
The co-owner, Richard Reid, was convicted in March 2022 of five federal felonies connected to his scheme to profit from illegal kickbacks related to medical testing.
In January this year, he was sentenced to two years in prison.
Reid was co-owner and vice president of sales for NWPL, which has been the subject of extensive civil and criminal litigation, according to the U.S. Attorney's Office, Western District of Washington.
The executive helped NWPL obtain more than $3.7 million in kickback payments by steering urine drug test specimens to two labs that could bill the government for testing, the U.S. Attorney's Office said, adding that Reid has repeatedly petitioned the judge to delay his prison reporting date, claiming to have COVID-19 and then long COVID.
Seattle-based Judge John Coughenour refused to delay the date past the end of April.
Law enforcement has been working to locate Reid so that he can begin serving his sentence.
Reid had been living in Astoria, OR, but could not be located at his address, the U.S. Attorney's Office said.