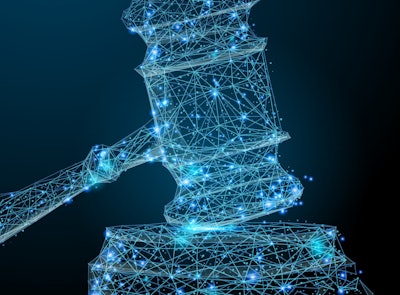 The Department of Justice (DOJ) on Thursday announced criminal charges against 18 defendants in nine U.S. federal districts for their alleged participation in healthcare fraud schemes that involved laboratory testing and over-the-counter test suppliers.
The alleged schemes resulted in more than $490 million in COVID-19 related false billings to federal programs and theft from federally-funded pandemic programs.
The DOJ said that in connection with the enforcement action, it seized more than $16 million in cash and other fraud proceeds.
Additionally, the Center for Program Integrity of the Centers for Medicare & Medicaid Services (CPI/CMS) announced that it took adverse administrative actions in the last year against 28 medical providers for their alleged involvement in COVID-19 schemes.
"Today's announcement marks the largest-ever coordinated law enforcement action in the United States targeting healthcare fraud schemes that exploit the COVID-19 pandemic," Kenneth Polite, Jr., an assistant attorney general in the Justice Department's Criminal Division, said in a statement.
Multiple defendants were charged with defrauding the Health Resources and Services Administration (HRSA) COVID-19 Uninsured Program designed to prevent the further spread of the pandemic by providing access to uninsured patients for testing and treatment. A California lab owner was charged for allegedly submitting more than $358 million in false and fraudulent claims to Medicare, HRSA, and a private insurance company for laboratory testing.
The indictment alleges that the defendant's lab performed COVID-19 screening testing for nursing homes and other facilities with vulnerable elderly populations, as well as primary and secondary schools. To increase its reimbursements, the defendant allegedly added claims for respiratory pathogen panel tests, although ordering providers and facility administrators did not want or need them.
The announcement also includes first-of-their-kind charges against suppliers of COVID-19 over-the-counter tests, which Medicare began to cover in April 2022 for beneficiaries who requested them. Wrongdoers allegedly sought to exploit the program by repeatedly supplying patients or, in some instances, deceased patients, with dozens of COVID-19 tests that they did not want or need, the DOJ said.
In Florida, for example, a doctor and a marketer were charged for alleged unlawful purchasing of Medicare beneficiary identification numbers and shipping over-the-counter tests to beneficiaries who did not request them, causing more than $8.4 million in fraudulent claims to Medicare.