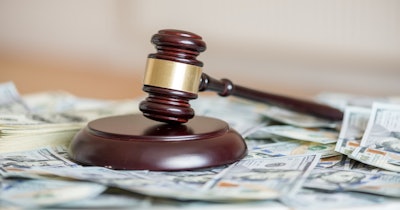 Austin, TX-based Genotox Laboratories has agreed to pay at least $5.9 million to resolve allegations that it violated the False Claims Act.
The laboratory paid volume-based commissions to third party marketers in violation of the Anti-Kickback Statute and submitted claims to federal healthcare programs for unnecessary drug tests, the Department of Justice (DOJ) said Tuesday.
In parallel, the U.S. Attorney's Office for the Western District of Texas and Genotox entered into an eighteen-month deferred prosecution agreement to resolve a criminal investigation regarding the same conduct.
"Laboratories are prohibited from paying kickbacks to third parties to arrange for laboratory orders," Principal Deputy Assistant Attorney General Brian Boynton said in a statement.
The settlement resolves allegations that from 2014 to 2020, in violation of the Anti-Kickback Statute, Genotox paid kickbacks to independent contractor sales representatives and marketing firms to arrange for, or recommend the ordering of, testing from its laboratory.
As part of the settlement, Genotox has accepted responsibility for paying independent contractor marketers a percentage of the revenue the laboratory received from billing Medicare, the Railroad Retirement Board, and Tricare -- the healthcare program for uniformed service members, retirees, and their families -- for laboratory testing orders facilitated by the contractors.