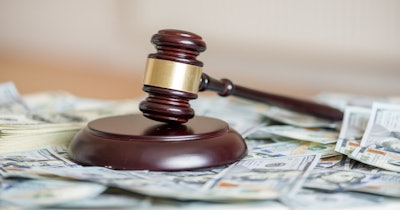 A Utah laboratory owner on Tuesday admitted his role in an $89 million healthcare fraud and kickback scheme involving genetic cancer screening tests, according to the U.S. Attorney's Office for the District of New Jersey.
Jordan Bunnell pled guilty in a Newark, NJ, federal court to one count each of conspiring to commit wire fraud, conspiracy to commit healthcare fraud, and conspiring to defraud the U.S. in connection with a scheme to violate the Anti-Kickback Statute.
According to case documents and court statements, Bunnell and others owned, operated, and had a financial interest in a marketing call center, a clinical laboratory, and a telemedicine company that conducted or arranged for a variety of medical tests.
They paid kickbacks and bribes to various parties in exchange for referrals and orders for cancer genetic screening tests for beneficiaries of the Medicare program and other healthcare benefit programs, without regard for medical necessity, the U.S. Attorney's Office said, adding that from October 2018 through July 2019, Bunnell and his conspirators caused a loss to Medicare and other federal and private health care benefit programs of approximately $89 million.