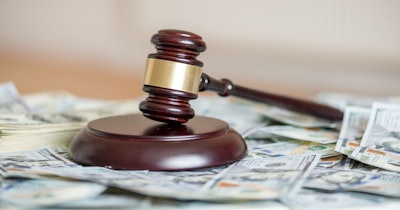 Two Texas men and a Louisiana man have been charged with conspiracy to defraud the U.S. and receive healthcare kickbacks, the U.S. Department of Justice (DOJ) said on Friday.
According to court filings, Texas residents John Grisham and Rob Wilburn and Louisiana resident Richard Speights Jr. were allegedly responsible, along with co-conspirators, for the submission of at least $107 million in fraudulent genetic testing claims.
The claims sent to Medicare and Medicare Advantage were part of a sophisticated and nationwide healthcare kickback scheme, the DOJ said.
The defendants allegedly owned and operated a genetic testing facility, Trinity Clinical Laboratories, in Lewisville, TX. From January 2018 through October 2019, in exchange for kickbacks and bribes, Grisham, the CEO, Wilburn, the chief financial officer, and Speights Jr., a co-owner, allegedly conspired with colleagues to acquire thousands of Medicare beneficiaries' DNA specimens and corresponding prescriptions. Trinity Clinical Laboratories then allegedly used the specimens and prescriptions to fraudulently bill Medicare and Medicare Advantage for genetic testing, the DOJ said.
To conceal the kickback payments, the defendants and their co-conspirators allegedly utilized sham contracts for purported marketing and other services.
During the same timeframe, Medicare allegedly reimbursed Trinity Clinical Laboratories to the tune of approximately $44 million based on the fraudulent claims.