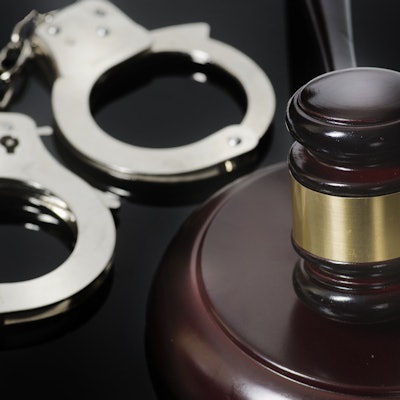 Federal investigators have arrested a woman in Georgia on charges that she defrauded Medicare by allegedly paying and receiving kickbacks for referring people for cancer genetics and COVID-19 lab tests.
Ashley Hoobler Parris was arrested on May 15 and charged with violating federal antikickback laws that prohibit payment for patient referrals for medical services. She was scheduled to have her initial court appearance that same day in U.S. District Court for the Northern District of Georgia.
Federal investigators claim that starting in October 2018 Hoobler allegedly began soliciting and receiving kickbacks from a diagnostic testing lab in exchange for patient referrals. The owners of the lab performed cancer genetic testing on the individuals, and then allegedly submitted claims to Medicare for reimbursement. The lab then allegedly paid Hoobler a percentage of the paid claims as kickbacks.
In the complaint, federal attorneys claim that Hoobler's activities initially related to cancer genetic testing at diagnostic labs. Such tests use DNA sequencing to detect genetic mutations that could indicate a higher risk of developing cancer in the future. Medicare rules state that such tests are only reimbursable under certain circumstances, and tests that are not ordered by the patient's treating physician are not eligible for Medicare reimbursement.
Investigators charge that Hoobler and her alleged co-conspirators would allegedly have Medicare beneficiaries complete genetic testing kits regardless of whether they were medically necessary and would secure physician orders for the tests by allegedly paying illegal kickbacks. They also charged that Hoobler received kickbacks herself by sending test swabs and physician orders to diagnostic labs, which would then submit what the investigators claimed were "false and fraudulent" Medicare claims.
The investigators charged that Hoobler allegedly shifted into COVID-19 testing in February 2020, as the outbreak began reaching the U.S. The complaint alleges that some lab operators have been "willing to pay illegal kickbacks" in exchange for completed COVID-19 and respiratory pathogen panel tests, which are paid for by Medicare at higher rates than the COVID-19 test.
"Fraud related to COVID-19 is particularly disturbing as it exploits a national crisis for personal gain," said U.S. Attorney Maria Chapa Lopez of the Middle District of Florida.