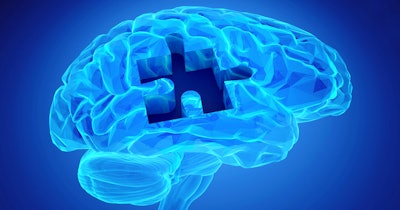 C2N Diagnostics on Thursday announced it has received a $15 million investment from GHR Foundation. The financing is an expansion of GHR's initial $20 million program-related investment to C2N in early 2020. It signifies GHR's commitment to reducing the global burden of Alzheimer's disease through early detection and prevention, C2N said.
C2N will allocate the additional funding to support its newest-generation blood test, PrecivityAD2, which is expected to perform with accuracy that is similar to positron emission tomography (PET) imaging and cerebrospinal fluid (CSF) analysis.
The next-generation test uses mass spectrometry measurements of two plasma proteins implicated in the Alzheimer's disease process -- tau and amyloid beta (Aβ).
C2N expects that the test will enable better accessibility, affordability, and logistical ease than either PET imaging or CSF analysis.
The company also will conduct additional clinical studies to continue building real-world evidence about the use of the previous generation PrecivityAD blood test and PrecivityAD2 in clinical care. The investment will enable broader market access, expanded medical education, biomarker pipeline development, and infrastructure growth to facilitate global expansion, C2N said.
The firm added that it will invest capital to expand workflow efficiency to prepare for higher testing volumes and growth in the commercial demand for its Precivity blood tests.