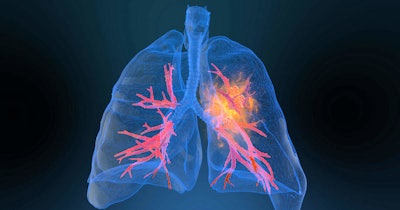 Lung disease diagnostics company Biodesix on Thursday announced the pricing of an underwritten public offering of 3,050,000 shares of its common stock at $1.15 per share, with gross proceeds expected to be $35.1 million before the subtraction of underwriting discounts, commissions, and other offering expenses.
Separately, on Wednesday, the Boulder, CO-based company announced it has obtained a term loan of up to $50 million from Perceptive Advisors.
The healthcare investment firm will provide the loan if Biodesix raises at least $30 million in gross proceeds through sale of its equity securities.
Biodesix would obtain $30 million in initial funding and $20 million on the condition that it meets future revenue milestones.
BioDesix is a developer of diagnostic tests that combine multiomics through artificial intelligence.
The company said the loan is part of a strategic fundraising effort to strengthen its balance sheet, reduce near-term cash use, and enable the continued growth trajectory of its core lung diagnostics business.
The company intends to leverage the proceeds from the debt offering for repayment of existing debt facilities, working capital, and general corporate purposes, including the expansion of its commercialization activities for five Medicare-reimbursed lung diagnostic tests.
Meanwhile, the common stock offering is expected to close on November 21. Biodesix has granted the underwriters a 30-day option to purchase up to an additional 4,575,000 shares of its common stock at the public offering price, less underwriting discounts and commissions. William Blair is the sole bookrunning manager for the offering.
Biodesix shares were up more than 12% to $1.29 in early Thursday afternoon trading on the Nasdaq.