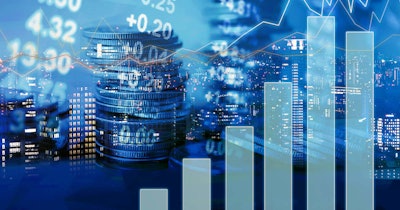 QuidelOrtho after the close of the market on Thursday announced preliminary financial results for the first quarter, saying it expects total revenues of $840 million to $850 million.
Investors reacted favorably to the announcement; QuidelOrtho shares rose 9.8% to $98.46 in Friday morning trading on the Nasdaq.
For the quarter ended April 2, respiratory product revenue is expected to be $262 million to $267 million, including COVID-19 product revenue of $212 million to $217 million. Non-respiratory product revenue is expected to be $578 million to $583 million, representing 7% year-over-year growth on a constant currency basis at the midpoint.
The increase in first-quarter revenue was driven by its Labs business unit and included an approximate $21 million settlement related to a collaboration agreement, QuidelOrtho said.
"This strong start to the year was supported by delivering more instruments driving strong results in our Labs business, as well as better-than-expected results in the Point of Care business," Douglas Bryant, president and CEO of QuidelOrtho, said in a statement. "Our team delivered solid non-respiratory revenue growth across all major geographic regions, with notable strength in China, demonstrating the power of our newly created scale and breadth of offerings across the diagnostics continuum, as well as the durability of our business model."
The firm's supply chain is improving, and it is "confident" in its ability to "deliver sustainable high-single-digit growth over the coming years," Bryant said.
QuidelOrtho in March had announced the granting of a U.S. Food and Drug Administration (FDA) de novo request allowing it to market its Sofia 2 SARS Antigen+ FIA test for use by prescription only. The test is intended for the qualitative detection of the nucleocapsid protein antigen of SARS-CoV-2 in direct anterior nasal swab specimens from individuals with signs and symptoms of upper respiratory infection when testing is started within six days of symptom onset.
The firm will report financial results for its first quarter 2023 after the market close on Wednesday, May 3.