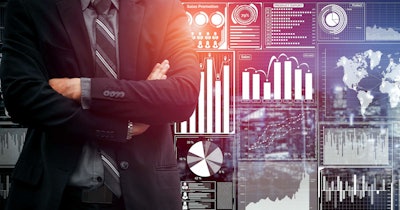 Genomics firm Illumina on Thursday announced its third-quarter 2022 financial results, including consolidated results from its subsidiary Grail, acquired in August 2021.
Third-quarter revenue was $1.12 billion, up 1% from the third quarter of 2021.
Illumina reported a loss per share of $24.26 for the third quarter of 2022, compared to earnings per share of $2.08 for the prior-year quarter. The third-quarter diluted loss per share included goodwill impairment of $3.91 billion related to the Grail acquisition.
Non-GAAP diluted earnings per share were $.34 for Q3 2022, compared to non-GAAP diluted earnings per share of $1.45 for the prior-year quarter.
At the close of the third quarter, the company held $1,041 million in cash, cash equivalents, and short-term investments, compared to $1,339 million as of January 2, 2022.
"Our third-quarter results were in line with our expectations, with traction across our portfolio offset by challenging macroeconomic dynamics that we expect will continue into 2023," said Illumina CEO Francis deSouza. "Customer response to our latest innovations has been very positive; we already have 50 NovaSeq X orders globally. As we close out 2022 and look toward 2023, we are focused on helping customers navigate the current environment and delivering these technologies to help customers reimagine what's possible with genomics."
For full-year 2022, the company expects consolidated revenue to be flat to 1% higher than fiscal year 2021.
Revenue for Grail, specializing in early cancer detection, is expected to be in the range of $55 million to $65 million.
For the full year, Illumina expects non-GAAP diluted earnings per share of $2.35 to $2.50.