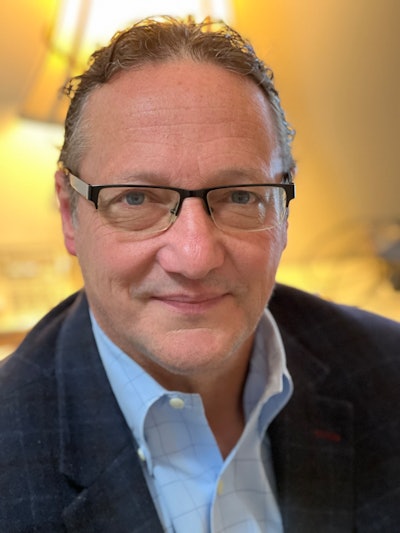 Dear LabPulse reader:
For its first full quarter following a business combination, QuidelOrtho after the close of the market on Wednesday reported a 54% year-over-year increase in revenues.
The increase was largely due to the closing of the combination of Quidel with Ortho Clinical Diagnostics in May.
Total supplemental combined revenue of $783.8 million actually decreased year-over-year by 24%. Although Molecular Diagnostics revenue declined 72% in the quarter, it declined only 1% when COVID-related revenue business is excluded. COVID-related revenue contributed $171 million to QuidelOrtho's revenues in the quarter.
Meanwhile, Exact Sciences, a company with less reliance on infectious disease testing, on Thursday evening reported third-quarter revenue of $523.1 million, an increase of 15% compared to $456.4 million for Q3 2021.
Excluding COVID-19 revenues for the current and prior-year quarters, revenues rose 20%, the firm said.
Third-quarter COVID-19 testing revenue was $10.9 million, a decrease of 64% year-over-year.
It's been a busy week for Roche. The firm on Friday announced at the HLTH 2022 meeting in Las Vegas the introduction of the Navify brand to its digital health portfolio. The Navify brand includes more than 30 digital solutions for labs, hospitals, and patients worldwide.
Earlier in the week, the company had announced plans for the U.S. launch of its Cobas 5800 System at the Association for Molecular Pathology (AMP) 2022 annual meeting this week in Phoenix. The compact, fully automated molecular laboratory instrument builds on Roche's automated, high-volume Cobas 6800 and 8800 systems and offers PCR testing for infectious disease diagnosis.
Biocartis presented nine study abstracts at AMP 2022. One study evaluated Immunexpress SeptiCyte Rapid ethylenediamine tetraacetic acid (EDTA) blood-compatible cartridges on the Biocartis Idylla platform.
Rolland Carlson, the CEO of Immunexpress, said the firm is officially launching SeptiCyte Rapid to the AMP community at the event after obtaining U.S. Food and Drug Administration Clearance last year and an updated EDTA blood compatible cartridge launched in EU markets in August this year.
He believes its operation, directly from blood and without requiring a positive blood culture, has the potential to significantly speed the diagnosis of sepsis, enabling faster and more precise treatment.
On Thursday at AMP, Gabriel Bien-Willner, the medical director of the MolDX program at Palmetto GBA, a Medicare Administrative Contractor (MAC), presented information about demystifying the MolDx Technical Assessment process.
MolDX seeks to understand the molecular testing landscape in order to implement payer controls, coverage, and to set policy for affiliated MACs, which currently cover 28 states.
In coverage decision-making for molecular diagnostic tests, MolDX administrators are increasingly looking at clinical utility – the ability of a test to prevent adverse health outcomes – as part of its overall criteria for assessment.
Manoj Gandhi, a senior medical director for infectious disease at Thermo Fisher Scientific who attended the presentation, told LabPulse he believes the requirements are likely to be an additional burden for those working on laboratory-developed tests that provide broad gene coverage. Proving clinical utility requires significant time and investment, he noted. That may be a disincentive for developing tools that are vital for specific sets of patients and medical conditions.
Keep an eye out next week for additional details on LabPulse from the MolDx presentation and others at AMP 2022.
Best wishes,
Leo O'Connor
Editor in Chief