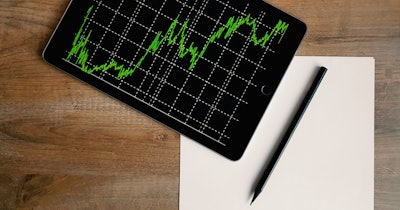 Danaher on Thursday said its third-quarter revenues rose 6% to $7.66 billion from $7.23 billion in Q3 2021, surpassing Wall Street analysts' average estimate of $7.16 billion.
For the quarter ended September 30, 2022, Danaher's diagnostics segment grew 9% year-over-year to $2.68 billion from $2.45 billion.
Its diagnostics segment consists of the Cepheid, Beckman Coulter, Leica Biosystems, and Radiometer businesses. Third-quarter year-over-year core revenue growth within diagnostics was 14%, with Cepheid growing about 30%.
A decline in COVID-19-related testing demand reduced Danaher's overall year-over-year sales growth in Q3 by 1.5%, the firm said.
Danaher posted Q3 net earnings of $1.6 billion, or $2.10 per share, compared to $1.16 billion, or $1.54 per share, in the prior-year quarter. Its adjusted diluted EPS was $2.56, beating the analysts' average estimate of $2.26.
For the fourth quarter, the company anticipates high-single digit percent growth in its non-GAAP base business core revenue. For the full year, the company increased its expectation for non-GAAP core revenue growth to the high-single digit percent range, which includes non-GAAP base business core revenue growth in the high-single digit percent range.
In a presentation, the company said it expects overall demand for its COVID-19-related products to moderate as the pandemic subsides. Danaher added that it expects COVID-19 testing sales of about $375 million in the fourth quarter and $2.90 billion for all of 2022.
The company's shares dropped almost 2% to $252.82 in Thursday morning trading on the New York Stock Exchange (NYSE).