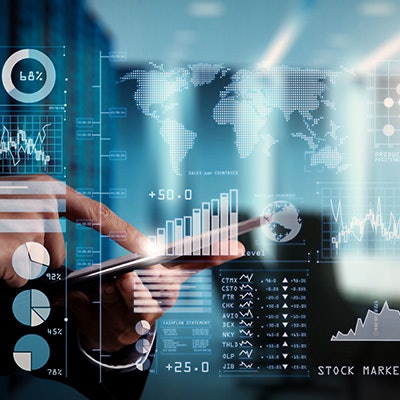 Agilent Technologies on Tuesday reported revenues of $1.72 billion, an increase of 8% compared to the third quarter of 2021 and surpassing Wall Street analysts' average estimate of $1.59 billion.
For the fiscal third quarter ended July 31, Agilent's Life Sciences and Applied Markets Group posted revenues of $1.02 billion, a year-over-year increase of 14%; the CrossLab Group posted revenues of $359 million, a year-over-year increase of 5%; and the Diagnostics and Genomics Group posted revenues of $340 million, a year-over-year decrease of 2%.
"The solid results in our clinical cancer testing and [next generation sequencing] businesses were partially offset by COVID testing headwinds in the qPCR portfolio," Agilent President and CEO Mike McMullen said on a conference call to discuss the financial results.
The Santa Clara, CA-based firm reported Q3 net income of $329 million, or $1.10 per share, compared to $264 million, or $.86 cents per share, in Q3 2021. Its adjusted EPS was $1.34, topping the analysts' average estimate of $1.16.
The company raised its full-year guidance and now expects revenues of $6.75 billion to $6.775 billion, representing reported growth of 6.8% to 7.2% and core growth of 9.9% to 10.3%. It previously guided to revenues of $6.67 billion to $6.73 billion for the full year.
Meanwhile, full-year 2022 non-GAAP EPS is estimated to be between $5.06 to $5.08 per share.
For the fourth quarter, Agilent expects its revenue to be $1.75 billion to $1.775 billion, with non-GAAP EPS of $1.38 to $1.40.
In Wednesday afternoon trading on the New York Stock Exchange, shares of Agilent were up more than 7% at $142.23.