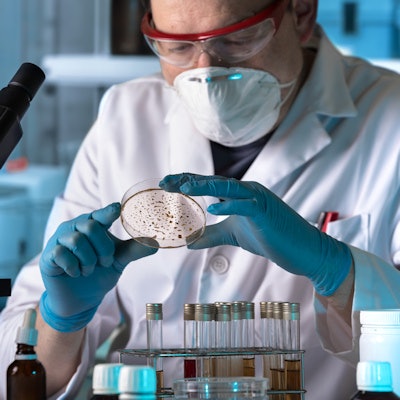 Becton Dickinson (BD) will market and sell Accelerate Diagnostics' rapid testing solutions for antibiotic resistance and susceptibility, BD said on Monday.
Separately, Accelerate Diagnostics announced financial results for the second quarter ended June 30, saying it booked net sales of $3.9 million, up 39% compared to $2.8 million in Q2 2021 and surpassing analysts' average estimate of $3 million.
In Monday morning trading on the Nasdaq, Accelerate Diagnostics shares were up more than 25% to $2.65.
Under a worldwide commercial collaboration agreement, BD will offer the Accelerate Pheno system and Accelerate Arc module and associated test kits through BD's global sales network in territories where the products have regulatory approval or registration.
Financial and other terms of the agreement were not disclosed.
Accelerate's solutions complement BD's current clinical microbiology portfolio and advance the companies' shared goal of addressing the global threat of antimicrobial resistance, BD said.
"Rapid testing can quickly determine if an antibiotic should be used for treatment, and if so, which one," Brooke Story, president of integrated diagnostic solutions for BD, said in a statement. "Through our collaboration with Accelerate Diagnostics, we can help clinicians more quickly, efficiently, and effectively treat patients, which may lead to a reduction in healthcare costs and help slow the spread of antimicrobial resistance."
The Accelerate PhenoTest BC kit is a U.S. Food and Drug Administration-cleared test that can deliver both rapid identification and phenotypic antibiotic susceptibility results in hours from positive blood cultures. The Accelerate Arc module is a load-and-go system that eliminates the requirement of a subculture for MALDI-TOF identification (ID) and the need for lengthy hands-on time by automating the direct MALDI ID workflow.
Accelerate said on Monday that its Q2 net loss narrowed to $17.8 million, or a net loss of $.23 per share, compared to $21.7 million, or a net loss of $.36 per share, in the prior-year quarter, beating analysts' average estimate of a loss of $.28 per share.