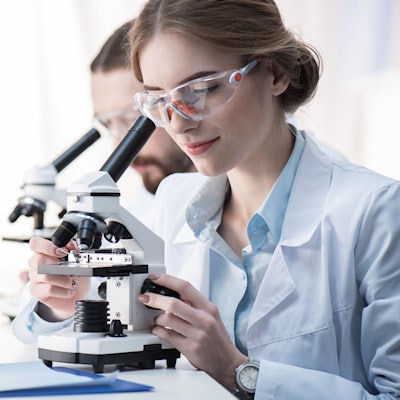 Meridian Bioscience on Friday announced revenues of $67.8 million for its fiscal third quarter, up 7% from $63.4 million in Q3 2021 and beating analysts' average estimate of $66.8 million.
The company said that for the three months ended June 30, Diagnostics net revenues increased 36% year-over-year to $42.4 million, while Life Science net revenues declined 22% year-over-year to $25.4 million.
Diagnostics net revenues from molecular products increased 11% compared to the prior-year third quarter, and net revenues from nonmolecular assay products increased 40%.
The firm reported a Q3 net loss of $7.3 million, or a loss of $.16 per share, compared to a net income of $11.7 million, or $.26 per share, in the prior-year quarter.
On June 30, its cash and cash equivalents were $83.5 million, and the firm had $175 million of available borrowing capacity under a $200 million commercial bank credit facility.
In July, South Korea-based SD Biosensor and SJL Partners entered an agreement to acquire Meridian Bioscience in an all-cash transaction valued at approximately $1.53 billion.
In Friday afternoon trading on the Nasdaq, shares of Meridian Bioscience were up more than 2% to $32.47.