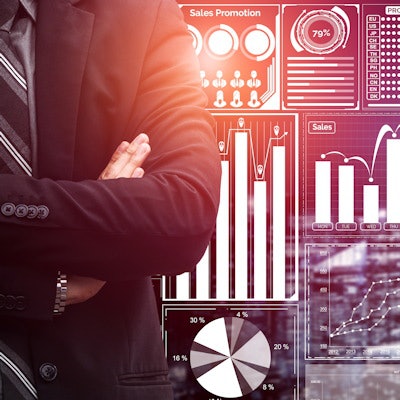 Bio-Techne on Thursday reported fiscal fourth-quarter revenues of $288.2 million, up 11% from $259 million in the fourth quarter of 2021 and beating Wall Street analysts' average estimate of $287.1 million.
For the three months ended June 30, Bio-Techne's Protein Sciences segment's fourth-quarter fiscal 2022 net sales were $217.0 million, an increase of 13% from $192.3 million for the fourth quarter of fiscal 2021. Its Diagnostics and Genomics segment's fourth-quarter fiscal 2022 net sales were $71.7 million, an increase of 7% from $67.1 million for the fourth quarter of fiscal 2021.
The Minneapolis-based firm posted net earnings of $61.5 million, or $1.51 per share, compared to net earnings of $15 million, or $.37 per share, in the prior-year quarter, and an adjusted EPS of $2.05 per share.
"We experienced robust demand across our portfolio of proteomic reagents and analytical tools, especially from our biopharma end markets, as well as accelerating momentum in our ExosomeDx business and a return to double-digit growth in our Spatial Biology business," Bio-Techne President and CEO Chuck Kummeth said in a statement.
On a conference call to discuss the financial results, Kummeth said that in molecular diagnostics, it saw "significant progress" from its Exosome Diagnostics business during the recently completed quarter.
"ExoDx Prostate or the EPI test benefited from increasing traffic to the physician office for initial or follow up visits, which in turn drove improving diagnostic testing volumes, including PSA test, which is a prerequisite for our EPI test," he said. "This improving physician's office environment combined with our digital and traditional marketing initiatives drove over 50% year-over-year for ExoDx Prostate test volume growth as testing levels represented a quarterly record."
At the end of the quarter, the firm had $172.6 million in cash and equivalents and $74.5 million in short-term available-for-sale investments.
At the end of trading on the Nasdaq Thursday, Bio-Techne shares were down less than 1% to $390.90.