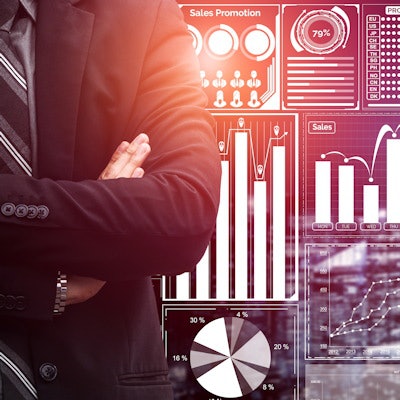 PerkinElmer on Monday reported second quarter revenues of $1.23 billion, flat year-over-year but surpassing Wall Street analysts' average estimate of $1.20 billion.
For the three months ended July 3, the Waltham, MA-based firm posted Diagnostics segment revenues of $569 million, down 21% from $716 million in Q2 2021. Q2 Discovery and Analytical Solutions revenues were $661 million, up 29% compared to $513 million in the prior-year period.
The firm reported a Q2 net income of $179.2 million, or $1.42 per share, compared to $245.9 million, or $2.19 per share, in Q2 2021. Adjusted earnings per share from continuing operations for the quarter was $2.32, beating the average analysts' estimate of $2.02 per share.
For the third quarter of 2022, the firm expects revenue of approximately $1.02 to $1.03 billion and adjusted earnings per share of $1.40 to $1.45. For full-year 2022, the company now forecasts revenue of $4.60 billion to $4.64 billion and adjusted earnings per share of $7.80 to $7.90.
PerkinElmer also said Monday that it has signed an agreement to divest its applied, food, and enterprise services businesses to private equity firm New Mountain Capital for a total of $2.45 billion in cash.