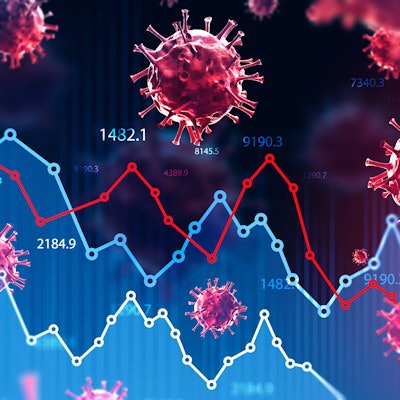 A drop in COVID-19 PCR and antibody testing revenue contributed to a 3.7% decline in revenue for Labcorp in its second quarter.
For the period ended June 30, Labcorp had revenue of $3.7 billion, down from $3.8 billion in the second quarter of 2021. The revenue drop was caused by a 3.4% decrease in organic revenue and -1.1% foreign currency translation effect, partially offset by an acquisitions net of divestitures of 0.8%, the firm said.
A 4.8% decrease in COVID-19 PCR and antibody testing led to the decline in organic revenue.
Net earnings reached $358.6 million, or $3.87 per share, compared with $467.4 million, or $4.76 per share, in the same period last year.
In other news, Labcorp has announced plans to spin off its Clinical Development business to its shareholders in a tax-free transaction. The new, independent business will serve as a global contract research organization providing Phases I-IV clinical trial management, market access, and technology services to pharmaceutical and biotechnology organizations.
The spin-off is expected to be completed in the second half of 2023.