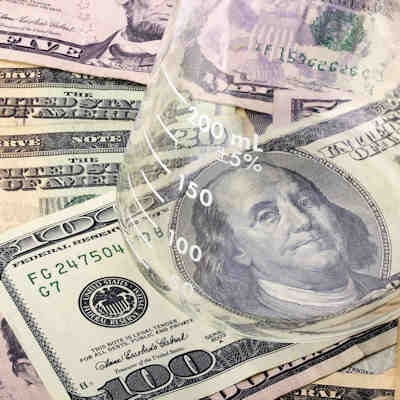 Bio-Rad Laboratories on Thursday reported second quarter revenues of $691.1 million, down 3% from $715.9 million in Q2 2021 and short of Wall Street analysts' average estimate of $704.6 million.
For the three months ended June 30, the Hercules, CA-based firm reported a 52% drop in COVID-19 related revenues to approximately $33 million in Q2 from approximately $69 million in the year-ago period.
Q2 Life Science segment net sales were $322.4 million, a decrease of 4% compared to the same period in 2021, while Q2 Clinical Diagnostics segment net sales were $367.8 million, a decrease of 3% compared to the same period in 2021.
"Overall demand for both Life Science and Clinical Diagnostics continued to be strong, and localized surges of COVID continued," Andrew Last, Bio-Rad chief operating officer, said on a conference call to discuss the financial results. "China in particular drove higher-than-expected PCR instrument demand. However, the stringent lockdown policies in China and the extended nature of the lockdown did have a negative impact on local sales on both sides of the business during the quarter."
The firm posted a Q2 net loss of $927.2 million (a loss of $31.12 per diluted share) compared to a net income of $914.1 million, or $30.32 per diluted share, during the same period in 2021. Its Q2 non-GAAP EPS per share was $3.38, beating Wall Street analysts' average estimate of $3.08 per share.
On July 28, Bio-Rad announced that its board of directors authorized increasing the amount available under its share repurchase program to allow it to repurchase up to an additional $200 million of stock. A total of $298.1 million is available for repurchases under the program.
For full-year 2022, the company now anticipates non-GAAP currency-neutral revenue growth to be at the high end of the prior 1% to 2% guidance, with COVID-19-related revenue expected to be about $93 million compared to approximately $70 million announced previously.
"With the relaxation of the lockdown [in China], we are now seeing improved conditions for the second half of the year," Last said. "The lockdown also had some further negative effect on the ongoing supply chain challenges we have all been experiencing."
Meanwhile, the ongoing Russian invasion of Ukraine and imposition of further sanctions on Russia led to a modest decline in Bio-Rad's Life Science business sales to Russia during Q2, while sales of its Clinical Diagnostics products were largely unaffected. "We expect this dynamic to continue through at least the remainder of the year," Last added.
In Friday afternoon trading on the New York Stock Exchange, Bio-Rad shares were up less than 1% to $561.44.