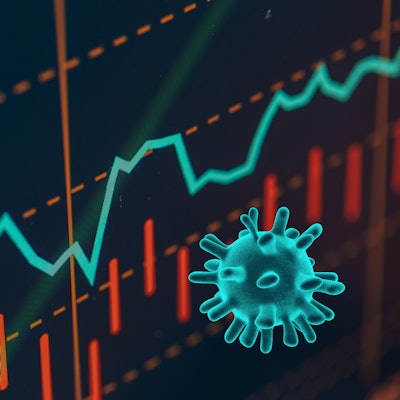 Quest Diagnostics reported financial results for the first quarter of the 2022 fiscal year, with a drop in revenues related to a decrease in COVID-19 molecular testing volumes, the company said.
The company said its revenue this quarter (end-March 31) was $2.61 billion. Compared to $2.72 billion the company reported for the same period in 2021, this represents a 4.0% decrease. Officials said COVID-19 volumes remained strong early in the quarter but decreased in February and March.
The company noted that revenues excluding COVID-19 testing rose to $2.01 billion in the first quarter of 2022 from $1.89 billion in the same period last year, an increase of 6.3%.
The firm posted net income of $355 million for the period, down compared with net income of $469 million in the first quarter of 2021.