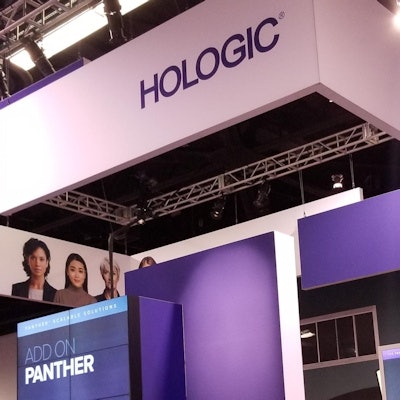 Hologic posted mixed preliminary financial results for the first quarter of its fiscal 2022 as year-over-year increases in its diagnostic business due to COVID-19 slowed, but diagnostics sales outside of coronavirus testing grew almost 10%.
For the first quarter (end-December 25), Hologic posted overall revenues of approximately $1.471 billion, down 8.6% compared with $1.609 billion for the same period in 2021. The company did not report net income in the preliminary results.
Revenue in the firm's Diagnostics division dropped by 15.8%, from $1.128 billion in the same period in 2021 to $950.4 million in the first quarter of fiscal 2022. The company said the Diagnostics business delivered "exceptional" performance, as the division "over delivered" on its base business while meeting heavy demand for testing for COVID-19. Excluding COVID-19 testing, the division's revenues grew 9.9%.
Hologic plans to release its full financial results for the first quarter on February 2.