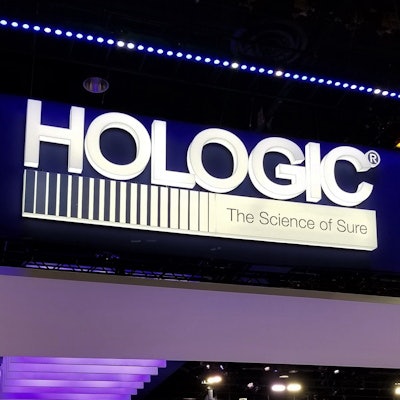 Strong growth in its molecular diagnostics business -- with revenues almost tripling due to the COVID-19 pandemic -- helped drive first-quarter preliminary financial results for Hologic.
For the first quarter (end-December 26), Hologic recorded overall revenues of approximately $1.609 billion, up 89.3% compared with $850 million in the same quarter last year. The company did not report net income in the preliminary results.
The revenue increase was driven by the firm's molecular diagnostics revenue, which increased by 262% to $1.138 billion, compared with $311.5 million in the first quarter of fiscal 2020. The growth was due to demand for Hologic's SARS-CoV-2 assays.
Hologic plans to release its full financial results for the first quarter on January 27 once its financial close processes are completed.