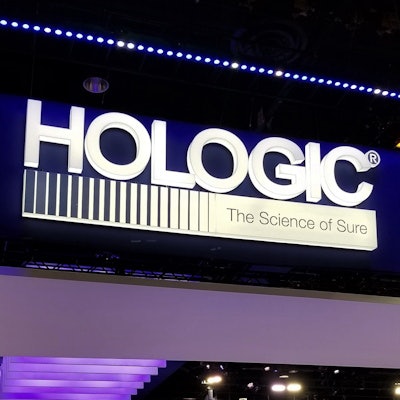 Booming revenues in its molecular diagnostics segment due to the COVID-19 pandemic helped Hologic post a 55.6% increase in sales for its fourth quarter. The company also swung into the black compared with a net loss in the same period the year before.
For the fourth quarter (end-September 26), Hologic recorded revenues of $1.3 billion compared with $865.8 million in the same quarter last year. The increase was bolstered by the company's worldwide molecular diagnostics revenue, which increased by 375.8% to $818.9 million, due to demand for its SARS-CoV-2 assays.
Net income for the quarter was $493.6 million, compared with a net loss in 2019 of $123.5 million.
On the breast health side, Hologic's total revenue for the quarter was $289.2 million, down 15.6% from 2019's 342.6 million.
For the year, Hologic posted revenue of $3.776 billion, up 12% compared with $3.367 billion in 2019. The company's net income for the year was $1.1 billion, compared with a $203.6 million net loss last year.