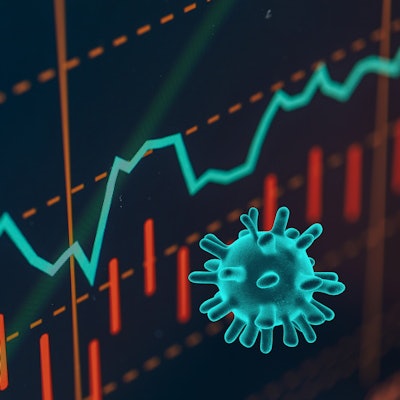 Quest Diagnostics announced a jump in its third-quarter revenues (ended-September 30) on continued demand for COVID-19 testing and the rapid recovery of healthcare utilization. The company has also seen growth in demand for non-COVID testing.
For the third quarter, Quest posted revenue of $2.79 billion, up 42.5% compared with revenue of $1.95 billion in the same period the year before. The company's net income for the most recent period was $591 million, compared with $226 million in the third quarter of fiscal 2019.
Quest has performed over 22 million COVID-19 molecular and serology tests to date. The firm also noticed that its base testing volume, which excludes COVID-19 molecular and antibody testing, continued to recover throughout the third quarter.
Quest is raising its full-year 2020 outlook given its year-to-date performance and a clearer line of sight for both the base business and COVID-19 testing, the firm said.