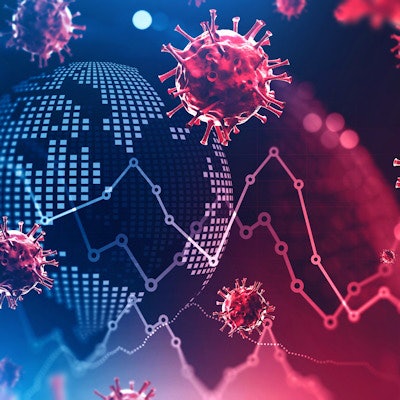 Quest Diagnostics reported an 18% decline in overall test volume as part of a look at its preliminary financial results from the second quarter and reported that it is still unable to meet soaring demand for COVID-19 molecular tests.
For the quarter (end-June 30), the company expected reported revenue to be roughly $1.83 billion, a 6% decline compared to the same quarter of 2019. The company attributed the decline to an 18% drop in overall testing volume compared with 2019.
Quest reported a 34% decrease in the volume of non-COVID-19 tests, which the company deemed as a stronger-than-predicted recovery. The drop in volume was also partially offset by growing demand for COVID-19 molecular and antibody testing services.
The company reiterated that the COVID-19 pandemic's severity, duration, and impact on the U.S. economy will continue to affect operating results and cash flows. Quest will discuss more about the impact of the COVID-19 pandemic and the Q2 results during a conference call for investors on July 23.
Quest has been reporting issues with meeting demand for COVID-19 molecular testing in recent weeks. In a July 13 update, the company said that it was still having trouble meeting "soaring demand," even though it had scaled up capacity. The company currently is able to conduct 125,000 molecular tests a day and plans to have capacity for 150,000 per day by the end of July.
The average turnaround time is "slightly more" than one day for patients who have been prioritized and seven days for all others, Quest reported.