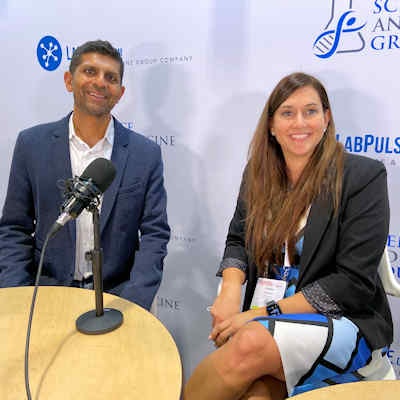 BrightInsight has launched the Connected Diagnostics Platform for the in vitro diagnostics manufacturer and the laboratory. The platform consists of four tools: Proxy Agent, Analytics Dashboards, Integration Middleware, and Workflow Portals.
Dr. Kal Patel, CEO and co-founder, and Andrea Curtis, director of in vitro diagnostics product management, sat down with ScienceBoard.net's sister site LabPulse.com to discuss how the platform enables greater product innovation, new revenue streams, and streamlined workflows.
Click on the video below for the interview.