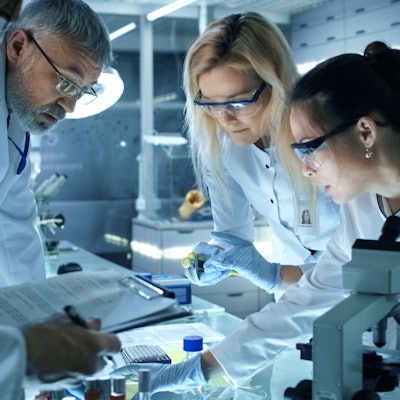 Gate Scientific is showcasing its SmartSense stir bars and introducing its SmartTrack submersible temperature logger at the Society for Laboratory Automation and Screening conference (SLAS 2022) to be held February 5-9.
The company's stir bars make up the wireless SmartSense platform. They are used for temperature, pH, and spin sensing, as well as part of the company's digital programmable chemical lab station for heating, stirring, wireless sensing, remote control, and monitoring.
The stir bars relay data to and wirelessly draw power from the chemical lab station, which self-adjusts for heat and rotation as specified by the user. The temperature logger, meanwhile, continuously records temperature data in cold-chain shipments. These include diagnostic samples, pharmaceutical products, and human organs.
Data can be wirelessly collected from the SmartTrack monitor using a smartphone app once a refrigerated shipment reaches its final destination, the company said. Data can also be copied to data management systems, which Gate also said can automatically flag shipments that exceed acceptable temperatures. The monitor can be used again for up to a year.