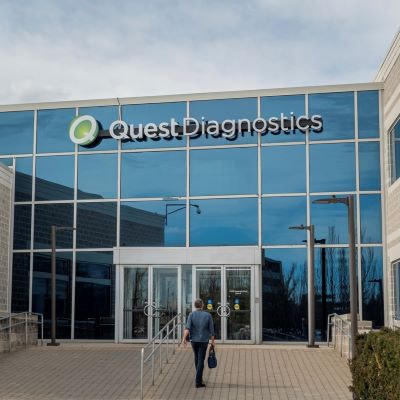 Quest Diagnostics has launched a COVID-19 antibody test that can be purchased directly by consumers.
Available via the firm's QuestDirect consumer-initiated testing business without the need to visit a doctor's office, the test can be requested by individuals and purchased online. A licensed physician then reviews the request and, if appropriate, issues an order for testing, according to the company. Blood testing is conducted by appointment at the company's 2,200 patient service centers.
"For the safety of our patients and employees, individuals must not have experienced symptoms of COVID-19 for at least 10 days; wear a face mask; and pass a contact-less temperature check," the company explained in a statement.
On average, the test results will be available on the company's MyQuest patient portal one to two days after providing a blood draw, Quest said. Individuals can also speak with a licensed physician about their results if they wish, Quest said.