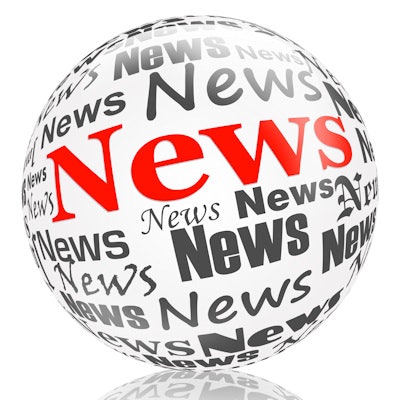 The array of tests available to lab clinicians constantly changes as vendors receive new approvals and tackle new biomarkers and disease targets. Drug-test pairs, faster sequencing systems, rapid physician office tests, and megadeals were among the significant product-based news of 2019.
In fact, there were hundreds of developments in IVD testing in 2019 and selecting just 10 is a big challenge. But based on its decades of assessing and forecasting the market Kalorama Information selected the news items below as highly significant from the point of view of product advances.
1. Illumina and Qiagen join forces
Qiagen and Illumina unveiled a 15-year strategic partnership on IVD tests that will take advantage of their respective strengths in companion diagnostics and sequencing systems. The positions of these two players and the length of the agreement made it a highly significant deal. Per the agreement, announced on October 7, Qiagen gets nonexclusive rights to develop and commercialize IVD kits with Illumina's MiSeqDx and NextSeq 550Dx systems. Qiagen may also expand the agreement to include new diagnostic systems developed by Illumina.
Furthermore, the partnership may involve the development of companion diagnostics for Illumina's TruSight Oncology genomic profiling assays for immunotherapy. The companies said the partnership will broaden the use of and patient access to IVD kits based on next-generation sequencing (NGS).
Meanwhile, there is not such a happy ending when it comes to Illumina's plans to acquire Pacific Biosciences of California (PacBio). They are now in limbo, as the U.S. Federal Trade Commission just announced it aims to block the deal.
2. Thermo rolls out single-day sequencing with Ion Torrent Genexus
Thermo Fisher Scientific used the Association for Molecular Pathology (AMP) annual meeting in November to launch a streamlined, specimen-to-report NGS solution that delivers answers in a single day. The system relies on greatly improved clonal application, reducing that step in the process from 14 hours to three hours. Its reporting provides two levels of detail: one is a basic report that oncologists can show to patients, while the other is more detailed, with information about the clinical significance of results.
3. Abbott launches physician office HbA1c analyzer
Abbott announced the launch of its Afinion hemoglobin A1c (HbA1c) assay in July. The product is the first and only rapid point-of-care test cleared by the U.S. Food and Drug Administration (FDA) to aid healthcare professionals in the diagnosis of diabetes and the assessment of patients' risk of developing the condition. The company said the test delivers accurate and precise HbA1c results in only three minutes, enabling clinicians to diagnose patients and help them formulate individualized care plans during a single doctor's office visit.
4. Roche PD-L1 assay gets FDA nod
In the first quarter, Roche Diagnostics announced it had received FDA approval for the Ventana programmed cell death ligand 1 (PD-L1) (SP142) assay as the first companion diagnostic to aid in the identification of triple-negative breast cancer patients who are eligible for treatment with atezolizumab (Tecentriq) plus chemotherapy. Using the assay to assess PD-L1 biomarker status on tumor-infiltrating immune cells is essential for identifying those patients most likely to benefit from the treatment.
5. HemoCue office-visit anemia test is cleared
Anemia is easily treated if detected, but if it goes undetected, damage to body organs can occur. A significant development in the hematology market was the 510(k) clearance in February of Danaher subsidiary HemoCue's Hb 801 test. The test allows healthcare providers to assess patients' hemoglobin levels and detect anemia while they wait, during a single clinic visit. The product consists of an analyzer together with microcuvettes and is CLIA-waived.
6. Foundation Medicine, Qiagen land PIK3A mutation test clearances
Foundation Medicine's FoundationOne CDx was cleared near the end of the year by the FDA for use in selecting breast cancer patients for treatment with Novartis' newly approved alpelisib (Piqray) targeted therapy. This brings the total number of U.S.-approved indications for the pansolid tumor product up to 19.
The FDA had cleared Qiagen's therascreen PIK3CA RGQ PCR kit as a companion diagnostic in May, when the drug was approved. At the time, the agency noted the groundbreaking nature of the drug and the value of the diagnostic.
7. Ortho tops workstation service awards in 3 categories
Ortho Clinical Diagnostics received several ServiceTrak awards for products used in clinical laboratories from IMV, a sister company of LabPulse.com, at the end of July.
In the category of chemistry instruments, the company won awards for Best Service, Best Customer Satisfaction, and Best System Performance. Ortho also received awards for Best Service, Best Customer Satisfaction, and Best System Performance in the immunoassay and integrated systems categories. The 2019 ServiceTrak Clinical Laboratory Awards were based on interviews conducted with respondents in 2,075 clinical testing locations in the U.S.
8. Promega enters companion test field with Keytruda assay
Long a supplier for IVD and life science companies, Promega announced a companion IVD test of its own this year. In November, the company detailed a collaboration to develop a polymerase chain reaction (PCR) companion diagnostic to evaluate microsatellite instability (MSI) for use in guiding treatment with Merck's pembrolizumab (Keytruda) programmed cell death 1 (PD-1) inhibitor. The two companies are set to develop a test for the U.S. and China, followed by other territories. On its own, Promega is also pursuing approvals for an MSI diagnostic globally.
9. Cepheid gets 1st FDA cancer test clearance
Danaher-owned molecular test maker Cepheid announced in October that its Xpert BCR-ABL Ultra IVD test received clearance from the FDA for use in monitoring disease burden in patients with chronic myeloid leukemia. The test delivers accurate molecular results from whole blood samples in less than three hours, according to the company. Xpert BCR-ABL Ultra is Cepheid's first FDA-cleared cancer test.
10. Veracyte and NanoString team up
While neither of these firms represent the largest companies in lab testing today, it's important to note developments at pioneer companies that signal future potential. In early December, Veracyte announced it would pay $50 million for an exclusive global license to the NanoString nCounter diagnostics platform. The company said the deal will power the international expansion of its genomics products, especially its investigational nasal swab test for lung cancer. The deal also includes the acquisition of other products.
Bruce Carlson is the publisher of Kalorama Information, part of Science and Medicine Group.
Disclosure: LabPulse.com is a sister company of Kalorama Information.