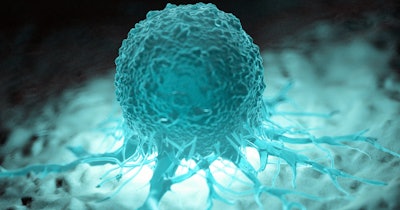 Grail has partnered with the Whitman-Walker Institute and the Cancer Support Community to assess the feasibility of using its multicancer early detection (MCED) blood test in a real-world setting.
The Whitman-Walker Institute, a leader in LGBTQ+ health, will invite people to participate in the study. People who enroll will undergo testing with Galleri, Grail's MCED blood test. If Galleri determines that a participant may have cancer, the Cancer Support Community, an oncology nonprofit, will offer support services to study participants, including help with diagnosis and treatment.
The study will evaluate the feasibility of using Galleri "in a real-world setting inclusive of diverse patient populations, including groups that bear a higher burden of cancer-related health disparities, such as racial and ethnic minorities and members of the LGBTQ community," Grail wrote in a statement.
Jonathon Rendina, senior director of research at the Whitman-Walker Institute and the study's principal investigator, sees the trial as a way to both promote access to the technology in "communities often left out of medical innovations" and understand barriers to cancer screening in community healthcare settings.
In recent years, multiple studies have examined cancer screenings in the LGBTQ+ community, which has higher rates of both some cancer-related risk behaviors and some cancers. The studies suggest that patients' and providers' lack of cancer screening knowledge and discrimination are among the barriers to cancer screening in the LGBTQ+ community.
Galleri is a different type of screening test compared to traditional cancer screening tests. It is designed to detect a signal shared by more than 50 types of cancers and predict where in the body the tumor is found to accelerate diagnosis and treatment, according to the company. Grail added that the Galleri screening test was designed to complement existing routine screenings.