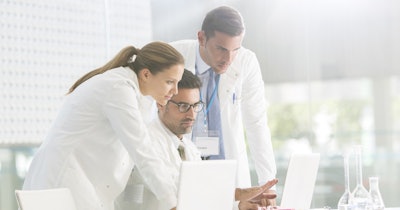 Artificial intelligence firm Nucleai and biopharmaceutical firm Adlai Nortye on Wednesday announced a strategic partnership aimed at identifying, validating, and testing novel H&E-based biomarkers in Adlai Nortye's phases II and III clinical trials.
The companies said that the partnership will combine Nucleai's expertise in extracting and analyzing the quantitative spatial features of pathology images and Adlai Nortye's expertise in drug development and immunotherapy to glean insights into the tumor microenvironment and translate these findings into actionable biomarkers for use in clinical trials.
The initial focus of the partnership will be to identify patients with metastatic squamous cell carcinoma of the head and neck who may benefit from treatment with buparlisib; the collaboration will expand to other clinical trials and indications in the future, the firms added.