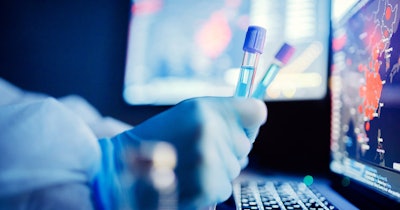 OpGen, a precision medicine company focused on combating infectious diseases, announced on Wednesday that it has signed an amendment to expand its research and development (R&D) collaboration with global diagnostics alliance FIND. The collaboration began in autumn 2022.
The expansion will add three work packages to the R&D collaboration contract: next-generation sequencing (NGS) strain analysis of isolates from several sub-Saharan African nations to investigate possible sequence differences; a "data everywhere" concept, in which hardware and software options for remote connectivity in low- and middle-income countries are investigated; and an Antimicrobial Stewardship Module which supports users with rule-based information to help them make the best treatment choices based on drug availability at their hospitals.
According to OpGen, the R&D expansion has the potential to increase revenue from the collaboration up to 830,000 euros.
"As we approach the final milestones from the original first phase of our collaboration agreement, we are excited to expand the scope of our R&D partnership with FIND. We believe these additional steps will help us in the development of a more robust and suitable solution in [low- and middle-income countries] down the road, a goal we have for the possible next phase of this collaboration under a new agreement," Dr. Gerd Luedke, the director of Innovation, Technology, and IP at OpGen's German subsidiary Curetis, said in a statement.